02 December 2021
Northern Netherlands joins European Round table with Executive Vice-President of the European Commission Mr. Timmermans
As our regional Just Transition Plans are getting shaped, a selected number of European regions took the (virtual) stage on the 17th of November and joined Executive Vice-President of the European Commission Mr. Timmermans for a vivid discussion on Just Transition in Europe. According to Mr Timmermans "Just Transition is a promise of the European Commission to leave no one behind." And we cannot agree more!
The Northern Netherlands is selected beneficiary of the Just Transition Fund by the European Commission. This fund is a key tool for tailored support to the European regions that are most affected by the transition towards climate neutrality, and as natural gas region we are one of them.
Therefore, the commitment of the Just Transition Fund makes the difference to a green future for us and offers a new perspective for thousands of residents whose jobs are currently under pressure. At the same time, these investments have an impact in the entire Netherlands and Europe, while contributing to achieving the ambitious climate goals and enhancing an economy that is no longer dependent of fossil resources.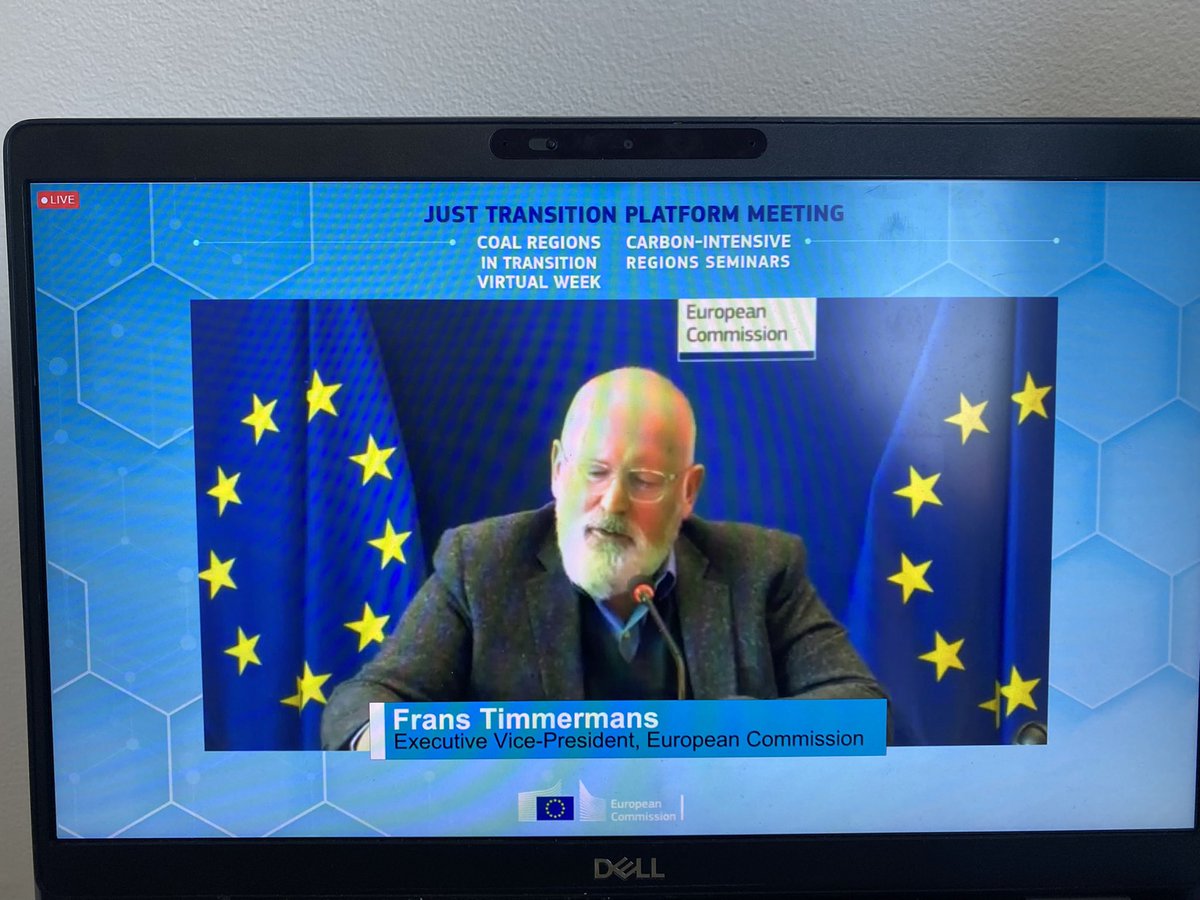 During the round-table, Regional Minister from the Province of Groningen Mr. IJzebrand Rijzebol presented our ambitions and inspired other regions with our approach. What we do in our region is that we use the potential that we have. As gas region we found alternatives for the raw materials that are used in the regional industrial sector and we prepare both our labor market and population by making the existing physical infrastructure suitable for green hydrogen.
The efforts that we are carrying out must contribute to improvement of the the broader prosperity of our region, both social welfare, and economic prosperity. We must improve the situation of our regional community, our citizens and our businesses. And we took that into account when we drafted our Just Transition Plan.
The discussion showed how committed European regions are and to use the words of Mr Rijzebol:
"We are ready with our Just Transition Plan and preparing for implementation. We count on the European Commission to collaborate with us to make it work, to connect policy with our plans and experiences - to connect funding and stay in touch during the transition period."